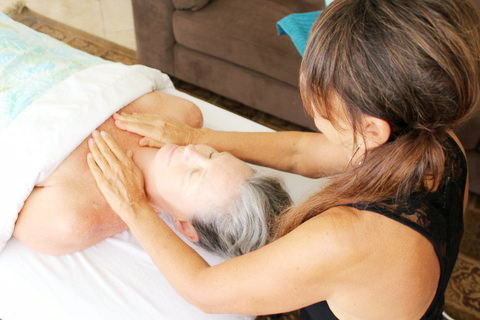 Robin provides many types of therapeutic massages geared toward stress reduction, pain management, and relaxation. She will work with you to carefully customize the right massage treatment for your needs. Complimentary essential oils are incorporated in every massage.
Swedish Massage~ A very popular massage which incorporates smooth, flowing strokes to relax the mind and body.
Deep Tissue Massage~ Designed to relieve pain and muscle tension throughout the body. This type of massage is extremely beneficial because it reaches the deepest layer of muscles.
Reflexology~ The application of appropriate pressure to specific points and areas in order to encourage healthy energy flow and release tension throughout the body.
Pregnancy and Prenatal Massage~ The benefits of pregnancy massage include relaxation, stress relief from muscle cramps. Especially in the lower back, hips, and legs. As well as reduced swelling and stress on joints.https://www.massageenvy.com/massage/massage-types/prenatal-massage/
Oncology Massage~ Modified massage therapy techniques in order to safely work with complications of cancer and cancer treatment. Promotes reduction of anxiety, depression, pain, nausea, and insomnia.