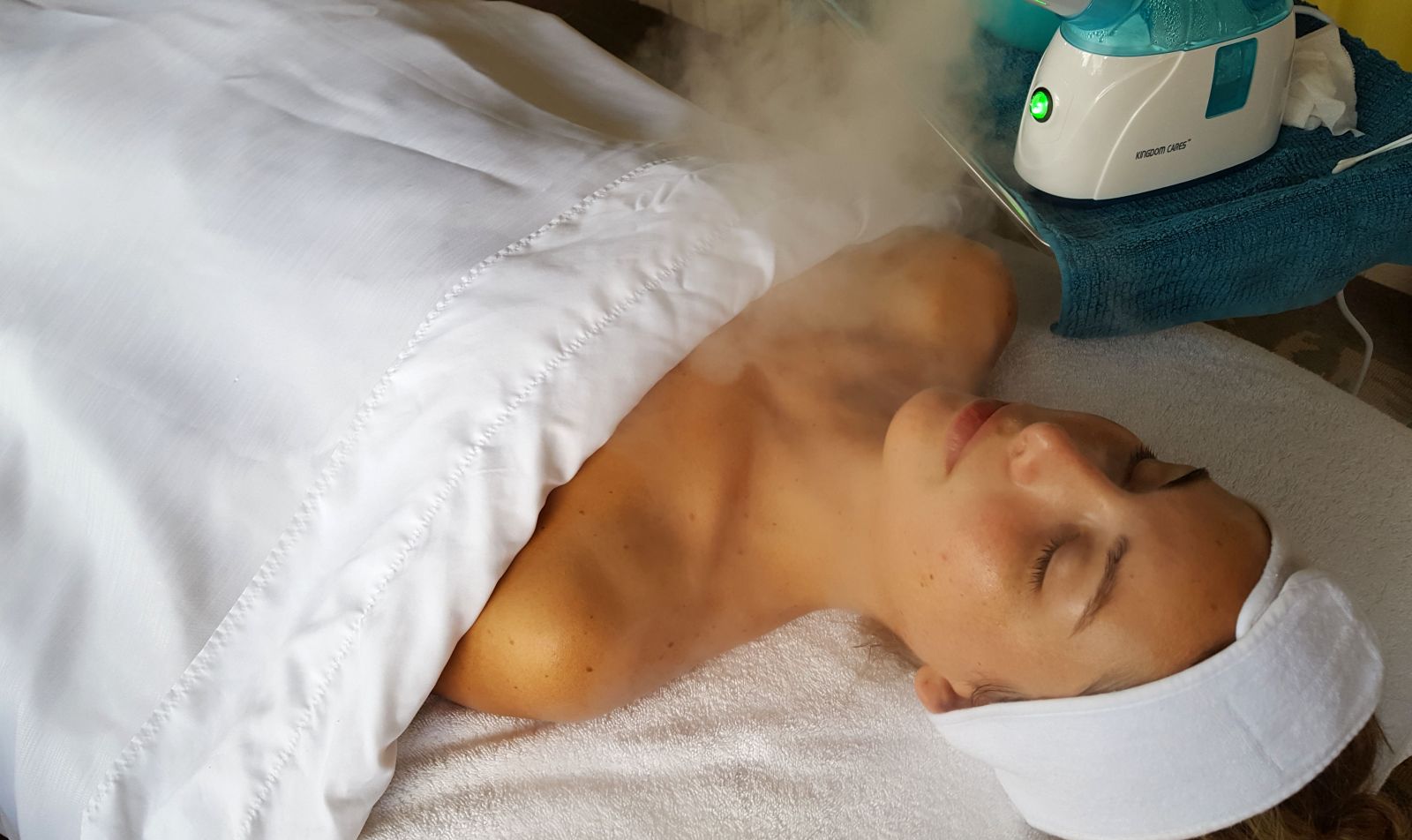 Robin customizes each facial addressing your specific and individual needs. All facials include deep cleansing with steam, exfoliation, extractions, light peels, and a mask.

Red Carpet Renewal Facial~ This is the ultimate brightening and tightening Facial! With a combination of proteins and vitamins, an advanced enzymatic peel, and a skin tightening mask, this facial dramatically enhances skin tone and texture. Leaving your face, neck, and decollete absolutely radiant. *20.00 extra charge
Himalayan Super Fruit Facial~ An exotic cocktail of goji, pomegranate, and acai creates the perfect solution for symptoms of acne, large pores, hyperpigmentation, and fine lines.
Chai Soy Detoxifying Facial~ The aromatic spices of chai is the inspiration for this facial which promote circulation and detoxification of oily and congested skin.
Noni Fruit Facial~ Noni is a tropical island fruit , known for its healing properties. Light weight and oil free, this gel calms and tightens the skin. Great for sun and wind burn skin, as well as calming irritated and inflamed skin conditions.
Pumpkin Spice Facial~ This facial is the perfect treatment for addressing acne, hyperpigmentation, fine lines, and wrinkles. Your skin will feel noticeably softer by digesting the dead skin cells, decongesting the pores, revealing a fresh radiant glow.
Skin Quenching Facial~ This facial addresses dry, dehydrated skin with rose hips oil, aloe vera, copper, and zinc. This treatment calms and hydrates the skin for total rejuvenation.
Oncology Facial~This facial addresses all the sensitive issues and side effects of Cancer treatments to the skin. Contraindications include hot steam,extractions,peels and certain products. Therefore, in this facial cool mist Nano-Ionic steam is used to sooth the skin and delicate care is emphasized throughout the treatment with focus on hydration and circulation, All the products are from the Epicuren line which take special consideration for the nature of your skin at this time.