http://www.gofundme.com/feel-beautiful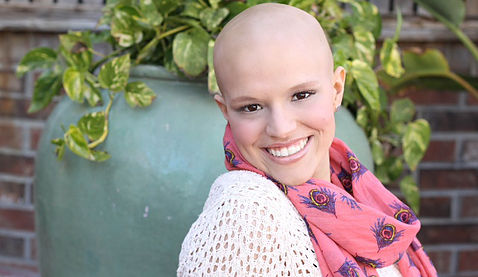 People going through Cancer treatments such as chemotherapy and radiation, will in most cases find many changes in their hair, skin and nails . When these changes gradually occur , and their physical appearance starts to dramatically shift , it's inevitable that it will impact them on an emotional and psychological level . As a Cancer survivor myself, I know this first hand. I know what it feels like after 5 rounds of radiation and the shock of seeing my charred breast weeks after my last radiation appointment. Thankfully my skin healed in time and 9 years later, my only physical reminders are nothing but a couple of light scars from surgery. But I DO still remember what it felt like to feel isolated,scared and NOT so beautiful .
As a trained Oncology Massage Therapist, a Cosmetologist that has been certified with The American Cancer Society in their Look Good Feel Better Program, a trained volunteer at Kauai Hospice , and a provider of Society for Oncology Massage (S4OM) , I decided to create and develop my own program ..... FEEL Beautiful.
With the FEEL Beautiful program I am dedicated to bring the foremost in Specialized Beauty Coaching for people currently going through treatment for cancer and it's post side effects.
For those of you that want to help out with my new program, I would be ever so grateful....
https://www.gofundme.com/feel-beautiful
In the privacy of your own home, Mobile Spa Kauai will come to you, creating an atmosphere in which you feel comfortable and at ease, offering an array of services for your specific needs.
Oncology Facial- Specializing in the delicate care and needs of changing skin due to chemotherapy and radiation
Oncology Massage- Modifications of existing massage techniques in order to safely work with complications of cancer and cancer treatment.
Manicure and Pedicure-Specializing in the delicate care and needs of changes in the nails due to chemotherapy and radiation.
Hair and Wigs - Specializing in the delicate care and needs of changes in Hair due to chemotherapy and radiation :
Haircuts
Color
Wig selection and styling